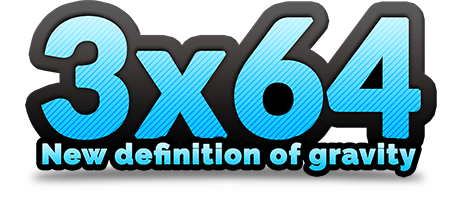 3x64
3x64 is coming to PC soon!
---
After a short break in game development, we are bringing good news – next month, we are releasing a remake of our 10 year old game – 3×64!
We have significantly improved the gameplay with new elements and power-ups, and completely remastered the graphics and audio design into a more modern style.
The game is about connecting 3 or more blocks of the same color, while the entire game board regularly rotates, requiring you to plan ahead. You can obtain a large variety of power-ups, many of which can be combined together – explore 15 different power-ups, from various explosives, time manipulation, to minigames such as arkanoid and shooting. The old version you can find here (only czech localization) - https://www.lightningsoft.org/cs/games/6x64/
Just like in the predecessor, you can fight your way into the leaderboards and obtain a variety of achievements. In addition, you will be able to see statistics about your games and used power-ups. 3x64 will be available on Steam and itch.io on Thursday, October 31, for the memorable price of €3.64 :)