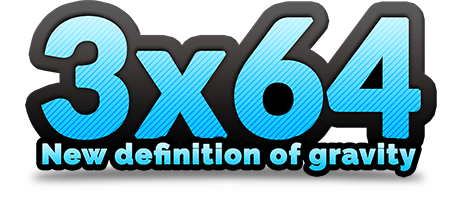 3x64
Conclusion of Halloween Event
---
The Halloween event came to a conclusion and I'm glad the reactions were very good in the end, especially considering the difficult development :). During the event there were some small updates with fixes, which you can see at the end of the post. But first the results!
Results
The first place in the Halloween leaderboard was won by Morrelo with an incredible score of 5595, who defends his victory from the last event - Destroy Threats Together - and thus wins the badge, [i]Ghost Threats Buster[/i] - congratulations to him!
7 players also achieved 800+ score in the Halloween game mode, so each of you already got a special Halloween skin for the threat blocks!
Small fixes and next plans
During the event I released a few fixes for both previous updates - anniversary update 1.3 and Halloween event. But there are still many suggestions and notes from the community, which will be implemented in another bigger update which will come out at a later date. I hope you enjoyed the event and thank you for your patience with implementation of new features and improvements. :)
Fixed not working threat blocks in tutorial (since Anniversary update)
Quests in the menu now also contains current progress
Fixed wrong target time at Stop Time server quest
Fixed wrong movement of the game modes (menu)
Fixed not correct recognizing the dualshock gamepad
Fixed not working backspace at player name field (game over screen)
Better position of rank and badges in the leaderboards (menu)
Files
3x64_Windows32bit.zip
49 MB
Nov 13, 2020
3x64_Windows64bit.zip
52 MB
Nov 13, 2020