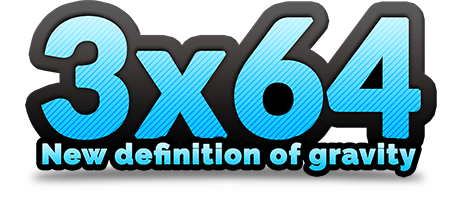 3x64
Meeting with players at Poznań Game Arena 2019
---
2 weeks before the game release, we took the opportunity to show our game at this year's Poznań Game Arena. It was an amazing experience and I would like to thank everyone who tried our game. We encountered good reactions from players who usually did not end in one game but wanted to try to master connecting block at 4 gravitations.

At the same time, we got very important feedback from you about game adjustment or new gameplay elements. Based on this, we made the final changes before the release. Unfortunately a lot of great ideas will not be present in the final version due to time reasons - but some of them will definitely appear in updates after the release :)

The game is coming our in five days - 31 October 2019!